If you want to take a break from the hustle and bustle – we invite you to rent the beautiful brick mill, standing in a forest near the village of Trudna (Poland).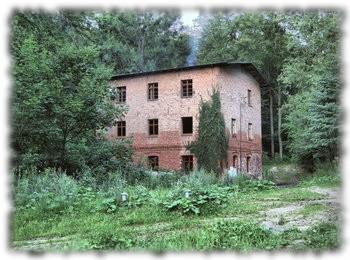 From the windows of the Mill roe-deers can be seen walking between the trees or a hawk seeking for victim. In the neighborhood you can see the beaver dam, together with the effects of beavers' activities, which are fallen trees and flooded meadows. The noise of the river flowing next to the Mill will soothe the nerves. Kayaking enthusiasts can enjoy the canoeing from the mill and further to Gwda river and Noteć river.
We recommend relaxation on the shores of the lakes of Krajeńskie Lake District (closest lake is bestead about 5km from the Mill).
Anglers will not be disappointed – in the vicinity of the Mill there are fishery, in which certainly is no shortage of fish.
A good idea is a quick trip to the Baltic Sea (about 130km).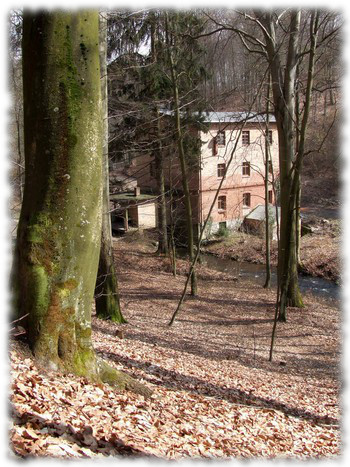 In the Mill there are:
– Kitchen with refrigerator, gas stove and microwave,
– Bathroom (toilet, bidet, shower, washing machine),
– Number of beds (including two wide, comfortable, double bed),
– Plenty of space,
– Hot water and central heating,
– Place for safe kindling of the bonfire,
– Cast-iron kettle for cooking over an open fire.
The Mill does not have:
– In-door coverage of GSM (70cm walls, phones are working properly outside),
– Phone,
– Internet access.
Do you want to discuss the details of renting?
Contact us.
NOTE: Due to our work obligations we prefer (veeery prefer) weekly rentals from weekend to weekend.